2022 Salary Guide
Numbers worth knowing
Welcome to Robert Half's 2022 Salary Guide — your online resource for projected starting salary ranges, benefits, and hiring trends for more than 200 positions across finance and accounting, financial services, and tech, transformation, and digital sectors.
Whether you are planning your next career move or looking to retain and hire top talent, these are the numbers worth knowing in the 2022 hiring landscape.
Access the Salary Guide now
The essential Salary Guide for employers and jobseekers
Start your salary discussions here, informed by surveying thousands of job placements.
Gain insights into the hiring landscape and learn which skills are most in demand.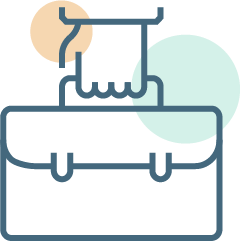 Discover which perks and benefits are on offer — and those desired most by workers — as well as diversity, equity, and inclusion (DEI) trends.
How much should I earn or pay?
Enter the job title below to reveal specific salary ranges and comparisons.
Get a comprehensive snapshot of the upcoming hiring landscape
National salary benchmarks for three specialisations:
Tech, transformation, and digital
Trends set to shape current hiring landscapes and the future of work

Predicted benefits and the latest changes for diversity, equity, and inclusion